Acoustic imaging camera that visualizes sound and ultrasound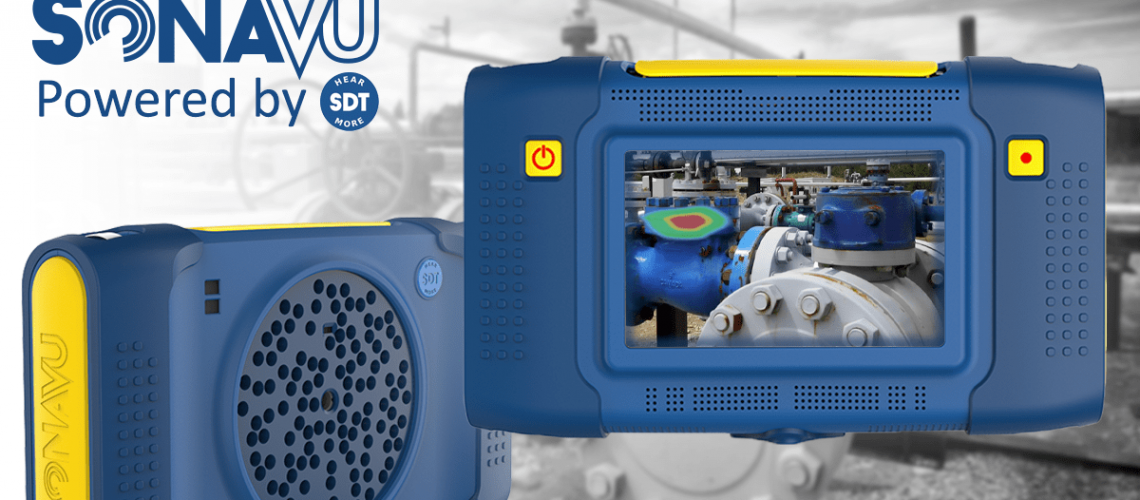 Acoustic imaging camera that visualizes sound and ultrasound
SDT Ultrasound Solutions continues to drive the emergence of ultrasound as the "go to" technology for asset condition monitoring. Our leadership helps companies around the world achieve safer, sustainable, reliable manufacturing.
With offices located strategically in Europe, North America, and India, SDT is well-positioned to support your reliability objectives. Our ultrasound and vibration solutions reduce energy waste, monitor asset health, and optimize maintenance processes. SDT customers operate some of the safest, most efficient factories in the world.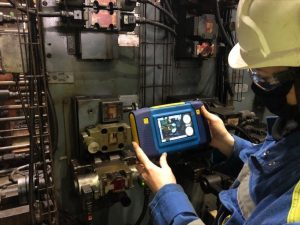 SonaVu™ is a multi-frequency acoustic imaging camera that takes airborne ultrasound inspection to an entirely new level. Equipped with 112 highly sensitive sonic sensors and a precision optical camera, SonaVu™ brings the power of super-human hearing to focus on its vibrant, color touch screen. It unlocks limitless applications for asset reliability, energy conservation, and safety including compressed air leak management, electrical asset reliability, tightness control of large volumes, and much more.
Ultrasound is created when assets produce either Friction, Impacting, or Turbulence (FIT). There are healthy levels of FIT, but these can quickly become unhealthy as defects worsen. Compressed air leaks, vacuum leaks, gas leaks, partial discharge, fugitive emissions, squeaking, rattling, and rubbing, are just a few sources of airborne ultrasound detectable with SonaVu™ PRO.
SonaVu™ enhances routine inspections by creating a visual link to sources of FIT. It acoustically locates defects them from a safe distance while capturing their location visually in image or video format. For further precision and tagging, use the SDT LEAKChecker for pinpointing.
Article by SDT